TONIGHT: 8 PM at the 1UP Gallery in New London, CT.  Elizabeth has her first art gallery entirely of Touring Test comics!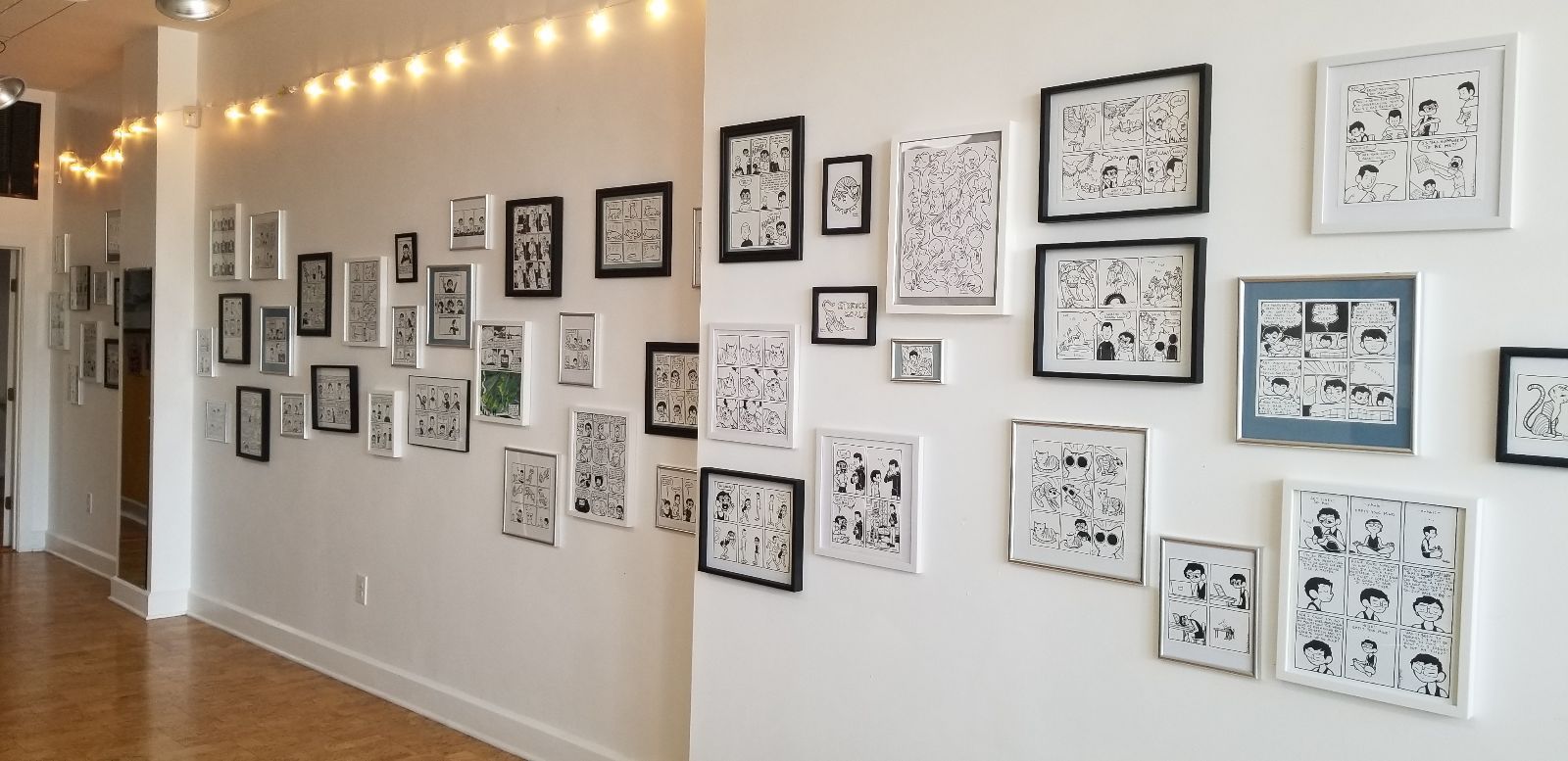 The opening is tonight, and as a part of it, we'll be performing a half hour Pocket Vinyl set.  The gallery will be open for a month, with the closing party on Saturday Aug. 20.  We'll also perform a show then!  
Tonight is a free, all ages show, and refreshments will be served (also free!).  Come hang, read some funny, sweet, profound, and silly comics, and if you'd like, go home with an original for your wall.
Also you can grill Elizabeth on all your pressing TT questions in person.  See you there.