We crunched the numbers, counted the paintings, and now we are close to a milestone few bands can dream of....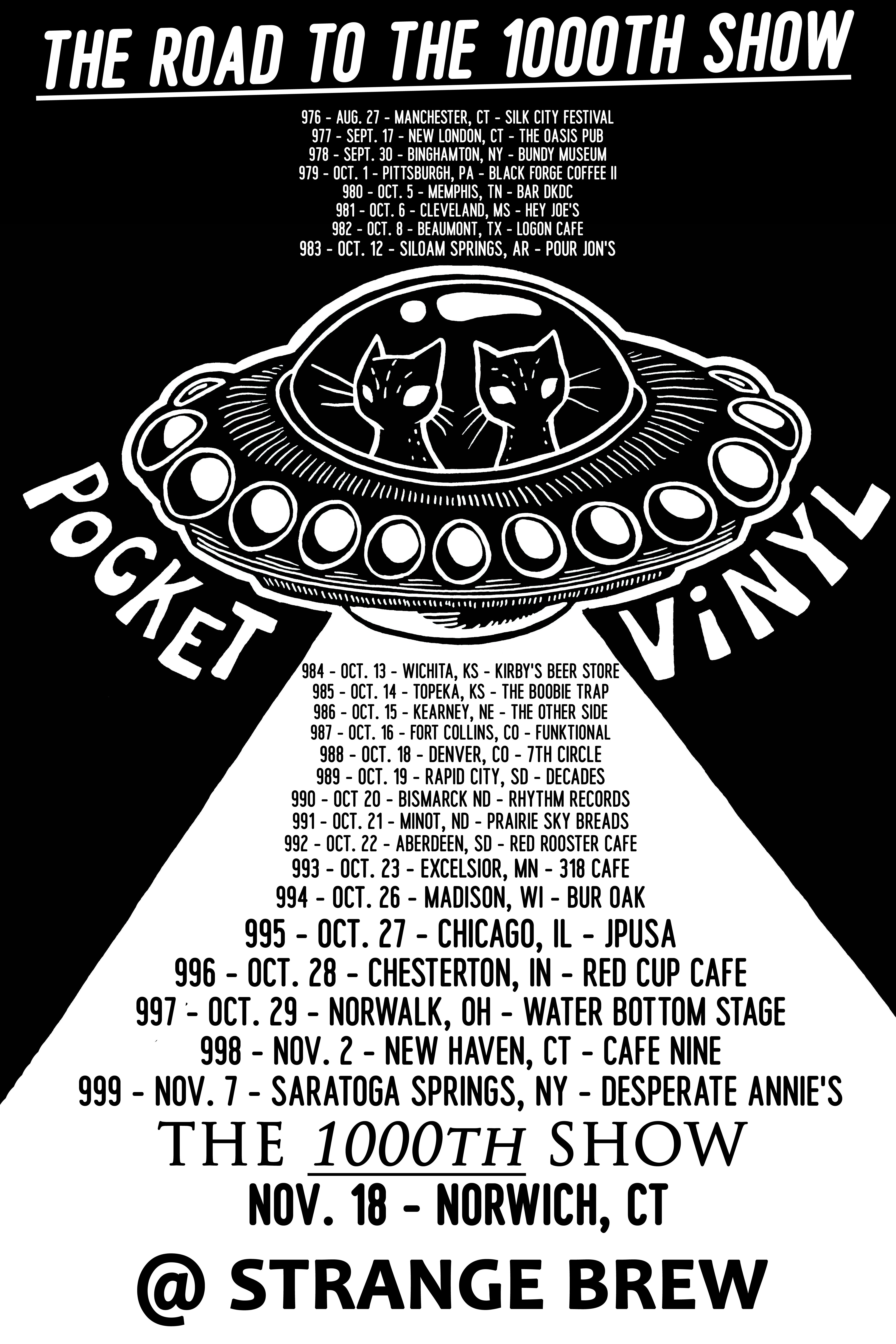 All the details on the tour page.  
The 1000th show is gonna be huge.  If you go to one Pocket Vinyl show in your life, you'll want to make it that one.