After months of delays, we finally got the vinyl record for the new album(s)!  If you supported the Kickstarter, or preordered it through Bandcamp, you can expect a package soon.  If you didn't do either of those things, fear not, we have many copies.  Go get one now.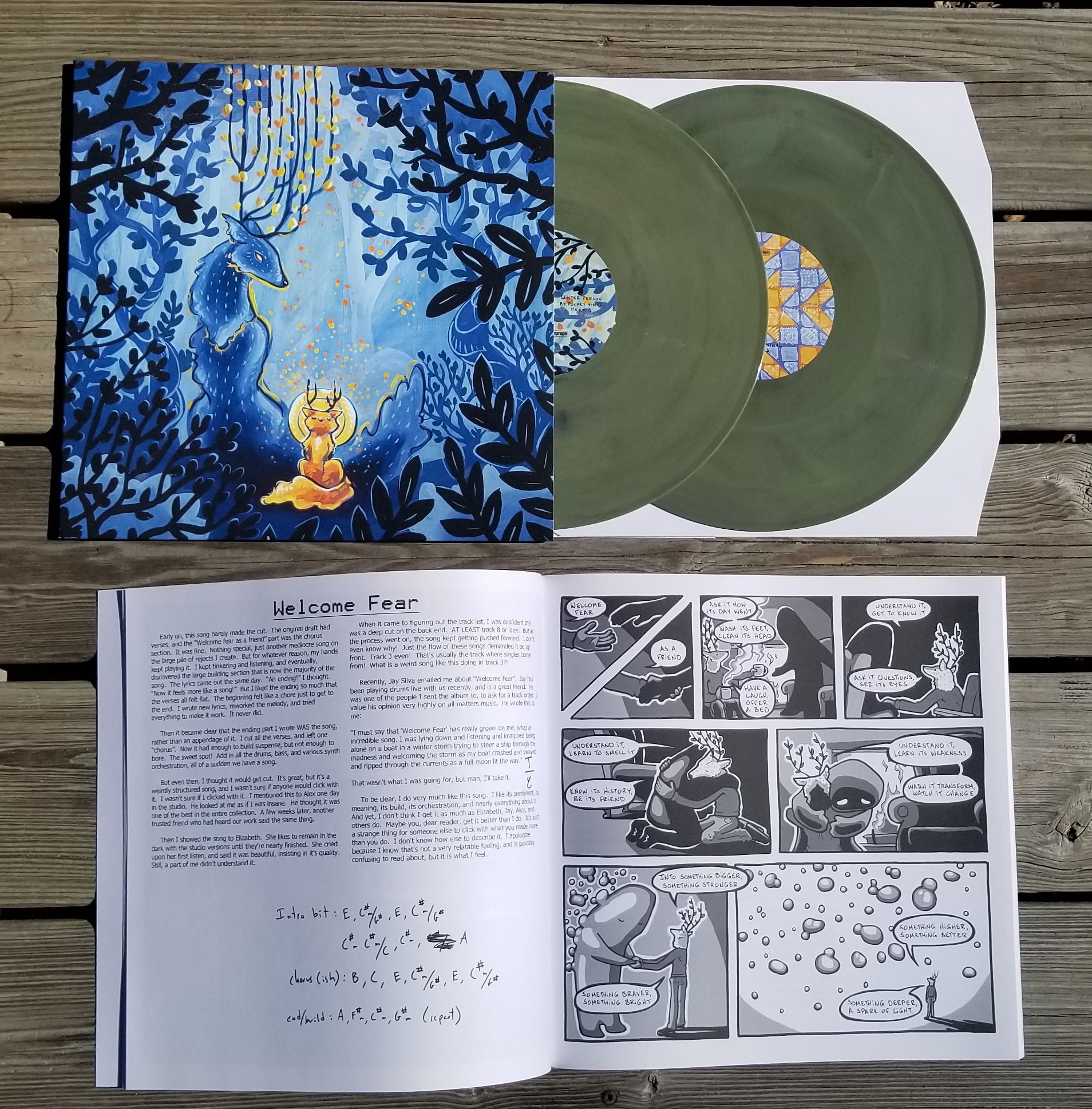 You can just get the vinyl, or the book (if you don't collect vinyl, comes with digital download), but we recommend getting them together.  It really completes the entire package of what this album is.  It is music, comics, puzzles, and most importantly: hope.
Enjoy every aspect of it.  It is the most ambitious and beautiful album we've ever put together, in all aspects.
Can't wait to perform all these songs for you live.  Soon.