We did it!
50 concerts in 50 states in 45 days.  Total tour time (from first note to last note): 44 days, 11 hours, 50 minutes, 24 seconds.
Here is the last painting Elizabeth did at The Dragon Upstairs in Honolulu, HI: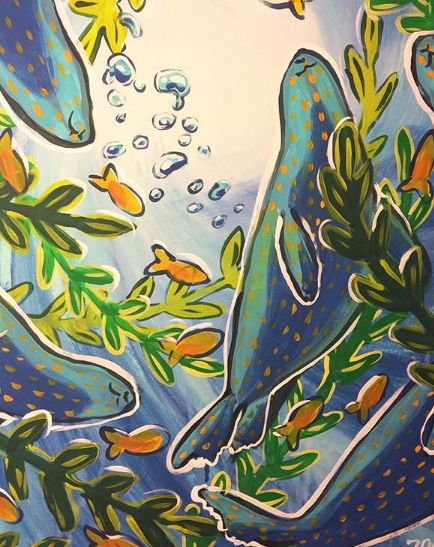 Thank you all so much for helping us do this on this crazy tour.  We couldn't have done it without a supportive and encouraging fan base, of which you are a part.  We got so many kind comments and emails cheering us on, as well as all the high fives and hugs before and after each show.  
In our minds, this is not something we did alone.  It was something we all did together.  There seems to have been a community formed around this band and what we do, and we're incredibly proud of that, and incredibly proud for you to be a part of it.  We are currently VERY tired and exhausted (writing from Hawaii, where we're still trying to do some R&R) but have lots of more great things planned for the future.  We hope you'll stick around and be a part of them too.
Thank you for everything.  We did it.