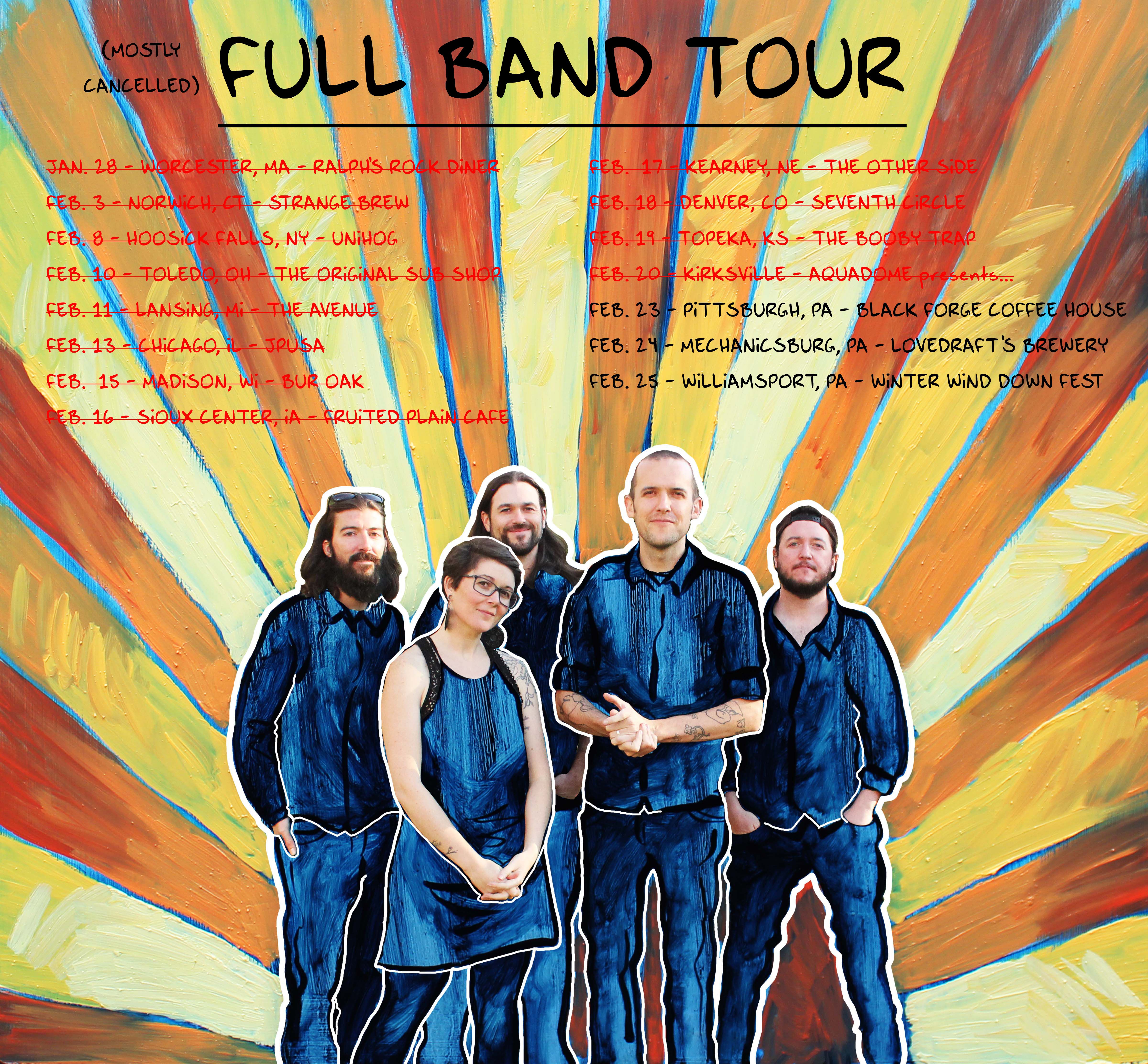 It comes with a very heavy and depressed heart that we have to announced our (mostly) cancelled upcoming tour. 
COVID is just too bad out there, to the point of being unjustifiable in our minds, regardless of who is vaxxed or boosted. We hope you can all understand. 
HOWEVER, as you can see, we still have our 3 PA shows booked. They're close enough to CT where we could reasonably make it there. This is assuming COVID goes way down by then. We'll continually assess the situation as it gets closer, but for now, we plan on being at those 3 shows. 
Personally, I (Eric here) really miss performing on a stage. We get joy from everything we do, but to me, the peak of this entire thing is our live show and being on stage. I love interacting with you, sharing with you, and the entire back and forth between performer and audience. It far eclipses any negative aspects of touring for all of us. I miss it incredibly. 
But, we've spoken to all the venues we had to cancel, and they all understand and are welcoming us back once we're able to reschedule. We'll keep you updated on when that will be. 
I hope you can all understand. Thanks everyone.