We usually don't like to sell our shirts online.  We like to keep them as a commodity for concerts only in an effort to help get more people out.  However, the t-shirts for this tour have sold like hotcakes.  We thought we made too many at one point, but clearly we didn't make enough.  We've pretty much run out.  BUT we've heard that some folks who couldn't make it to a show, or wanted a specific size we ran out of, really still wanted one.  
So we decided once we get home from this tour in late April, we are going to screen print a bunch more and mail them out to anyone interested.  They should arrive in early May.
They're on our bandcamp page if you'd like to pre-order one.
Here's what they look like, front and back: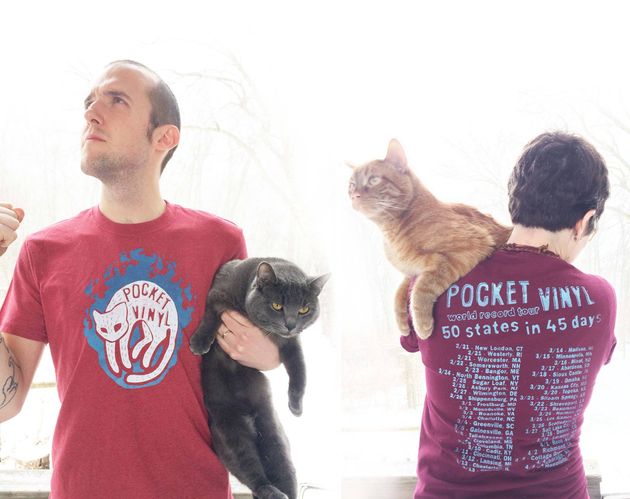 We'll close off the pre-orders once the tour is finished after April 6.  So order one now if you want one!